Ball-tampering to Attract Up To Six Test Ban Under New ICC Sanctions
Ball-tampering to Attract Up To Six Test Ban Under New ICC Sanctions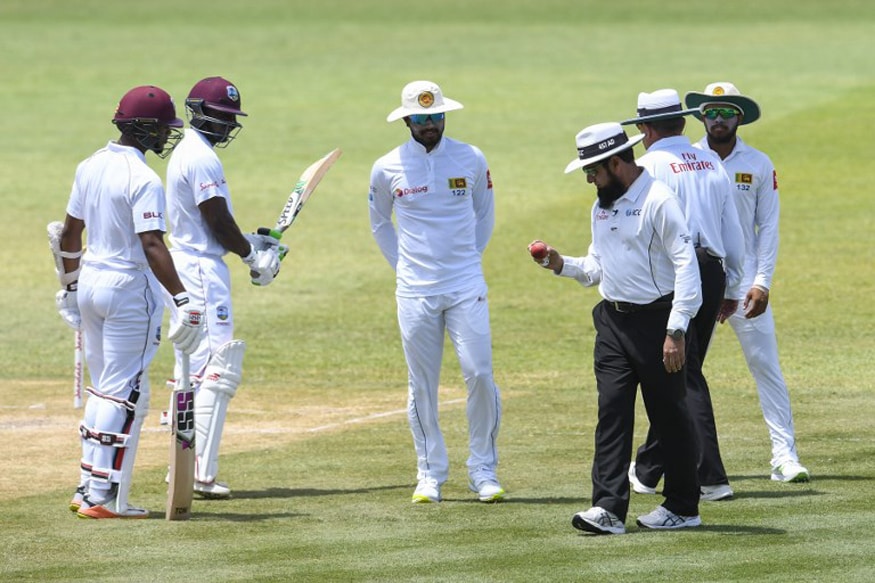 New Delhi: The International Cricket Council (ICC) has taken note of the recent ball-tampering episodes and the international body fully supported the Chief Executives' Committee and Cricket Committee recommended changes to the Code of Conduct. A player guilty of ball-tampering could now be banned for up to six Tests or 12 ODIs. The ICC concluded its five-day annual conference in Dublin with strong support for strengthening the ICC Code of Conduct and a range of new offences were introduced.

The maximum sanction for a Level 3 offence has been increased from 8 suspension points to 12 suspension points (equivalent to 6 Test matches or 12 ODIs).
Match referees will now hear Level 1, 2 and 3 charges with a Judicial Commissioner only hearing Level 4 charges and appeals. Players or support staff wanting to appeal a decision will now be required to lodge an appeal fee in advance which will be fully refundable if the appeal is successful.
Stump microphone guidelines will also be changed to allow the stump microphone audio to be broadcast at any time, including when the ball is dead. The Board also agreed to consider how member boards can be held liable for its players' behavior with appropriate sanctions to be imposed on boards when the accumulated number of offences by its players exceed certain thresholds. All of the above will be incorporated into the Code of Conduct for adoption later this year.
Four new offences were approved as part of the revised code of conduct — attempting to gain an unfair advantage (cheating, other than ball-tampering), personal abuse, audible obscenity and disobeying an umpire's instructions.
Speaking on the issue of improving on-field behaviour, ICC chairman Shashank Manohar said: "It has been a productive week of meetings here in Dublin and it has been good to have all ICC members in attendance at our 75th Annual Conference. I and my fellow board directors were unanimous in supporting the recommendations of the Cricket Committee and Chief Executives' Committee to drive improved behavior across our sport.
"It is vital that there is a strong deterrent to both players and administrators to ensure we have high standards of conduct in our game. We have more than a billion fans and we must not give any of them any reason to doubt the high levels of integrity within our sport."
The CEC also agreed to make changes to the way tours are conducted as part of a collective effort to build a culture of respect in the game. This includes the philosophy that the touring team should be treated as guests in the country with the standard of accommodation, travel and catering equal to that which the home team receives.
The visiting team should also be provided with an opportunity to prepare for upcoming international matches under similar conditions to those they will play in during the series including the same standard and variety of net bowlers and training pitches. Teams should also be provided with the opportunity to mix socially.
Adding to chairman Manohar's sentiments, ICC chief executive David Richardson said: "I'd like to thank the Cricket Committee and the Chief Executives for their commitment to improving player behaviour in the game and supporting the introduction of new offences and greater sanctions.
"There is a clear desire here to reclaim cricket's unique proposition as a game that people can trust in and for us all to live the spirit of cricket in a way that is relevant in the 21st century. With regard to building a culture of respect, the board agreed that members should treat each other with respect as well as ensuring that their teams respect each other, the game and the match officials.
"There was strong reaffirmation from all members of the need to give support to our match officials around their decision making."