Pakistan to Decide on More Than $12 Billion Bailout in Six Weeks
By Faseeh Mangi
Pakistan's foreign-exchange reserves are rapidly dwindling

Incoming finance minister Umar says no formal talks held yet
Pakistan may need more than $12 billion to halt an impending financial crisis and a decision on where to source the funds will have to be made within six weeks, according to Asad Umar, the incoming finance minister.
Umar, a former head of Pakistani conglomerate Engro Corp., said the nation's financing gap is estimated at somewhere between $10 billion to $12 billion, though the new government would need a bit extra so it doesn't "live on the edge," he said in an interview with Bloomberg News on Thursday.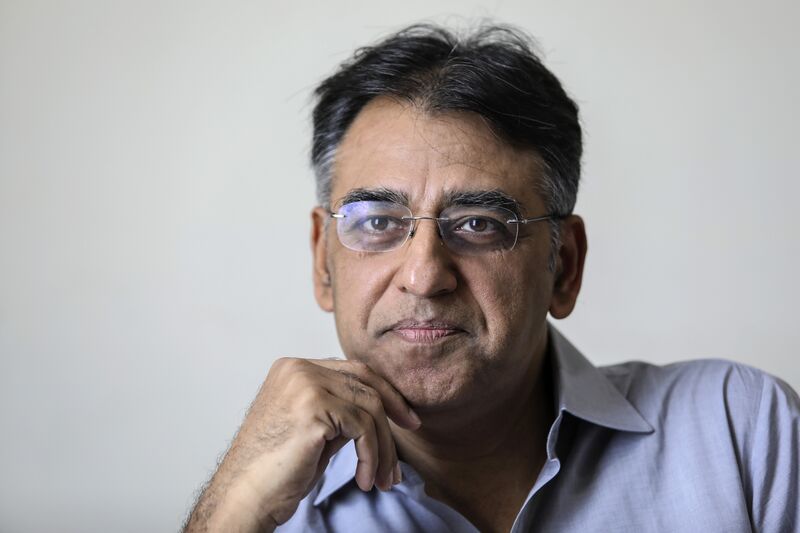 "The decision needs to be taken in the next six weeks, the further you go forward the more difficult, the more expensive the options become," Umar, 56, said in Islamabad, the capital. He said Pakistan could turn to the International Monetary Fund, friendly countries and issue diaspora bonds to bolster the nation's depleting reserves.
Pakistan's deteriorating finances is a key challenge for new leader Imran Khan, as the ex-cricket captain attempts to form a coalition government after winning the most seats in last week's election. Many investors and analysts now see a bailoutfrom China or the IMF as inevitable. The central bank has raised interest rates, the current-account gap is widening and foreign-exchange reserves are dropping. Moody's Investors Service downgraded the nation's outlook to negative last month.
Umar said that his Movement for Justice party hasn't yet spoken to any potential lenders. "No formal work can be started untill the government is formed," he said.